7 Day Alaska Voyage of the Glaciers Cruise - Whittier (Anchorage) to Vancouver - Saturdays
on Grand Princess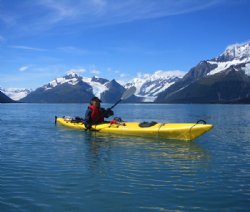 Photo Credit: Photo Courtesy of Marilyn Macallair
Cruise Alaska - the best Alaska itinerary

Whether you wish to see the majestic glaciers or explore the Alaskan wilderness, Princess will take you deeper into Alaska's vast Interior, giving you the #1 rated Alaska experience. Our Alaska cruises are established to cater to your needs and embark upon a journey unlike any other.

Princess' fleet was designed with Personal Choice in mind. With a seemingly endless array of options and features,
...
Family Vacations
Gardens, Foliage, and Nature
Romance and Honeymoons
Safari, Animals, and Wildlife
Spa and Fitness Trips

ABOUT PRINCESS CRUISES
One of the best-known names in cruising, Princess Cruises first set sail in 1965 with a single ship cruising to Mexico. Today, the line has grown to become the third largest cruise line in the world, renowned for innovative ships, an array of onboard options and an environment of exceptional customer service. Princess carries 1.7 million guests each year to destinations around the globe ranging in length from three to 114 days, allowing them to
...
This is an Exclusive Offer

Ask us for a specific quote for you!